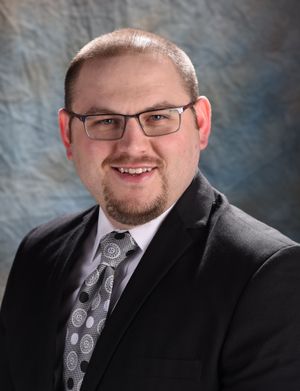 Nashville, TN (July 24, 2018) The Old Time Preachers Quartet have announced that Lee McNeill has resigned as lead singer of the group but will remain with them throughout 2018 as they search for a new member. 
"Lee took a great church in Mechanicsville, VA last year. As it should, this is taking all of his time and effort. Early this year Lee told me he'd give the quartet until the end of the year to find another lead singer. He simply couldn't do it all. Adam Borden has been singing the majority of the dates that Lee couldn't make this year. And, by the way, Adam has been knocking it out of the park and will continue to travel with us on the weekends.  We are currently praying and looking for the right man to join the group. This is a challenging position to fill. All of the members maintain their own personal preaching and singing schedules, plus, Tim and I also have businesses. We appreciate your prayers as we seek God's will for our group. Oh, and allow me to add this, being given a 12 month notice is unheard of. This speaks to Lee's character. We can't thank him enough for giving us such a long notice! We wish he could stay until the horn blows, but we totally get it. We will miss his talent. We will miss his spirit. And I "think" we'll miss his stunts! LEE MCNEILL IS CRAZY," stated Les Butler. 
Lee McNeil said, "I'm gonna miss singing with these guys. Some of the greatest men you'll ever meet are a part of the Old Time Preachers Quartet. Love you guys." 
The Old Time Preachers Quartet have quickly emerged as one of Gospel's top quartets, claiming multiple Singing New Top 20 hits and appearing at major events such as Dollywood, National Quartet Convention, Bluegate Theater and others. 
For more information on the Old Time Preachers Quartet, go to oldtimepreachersquartet.com. To contact the Old Time Preachers Quartet about the lead position, contact Les Butler at les@butlermusicgroup.com.